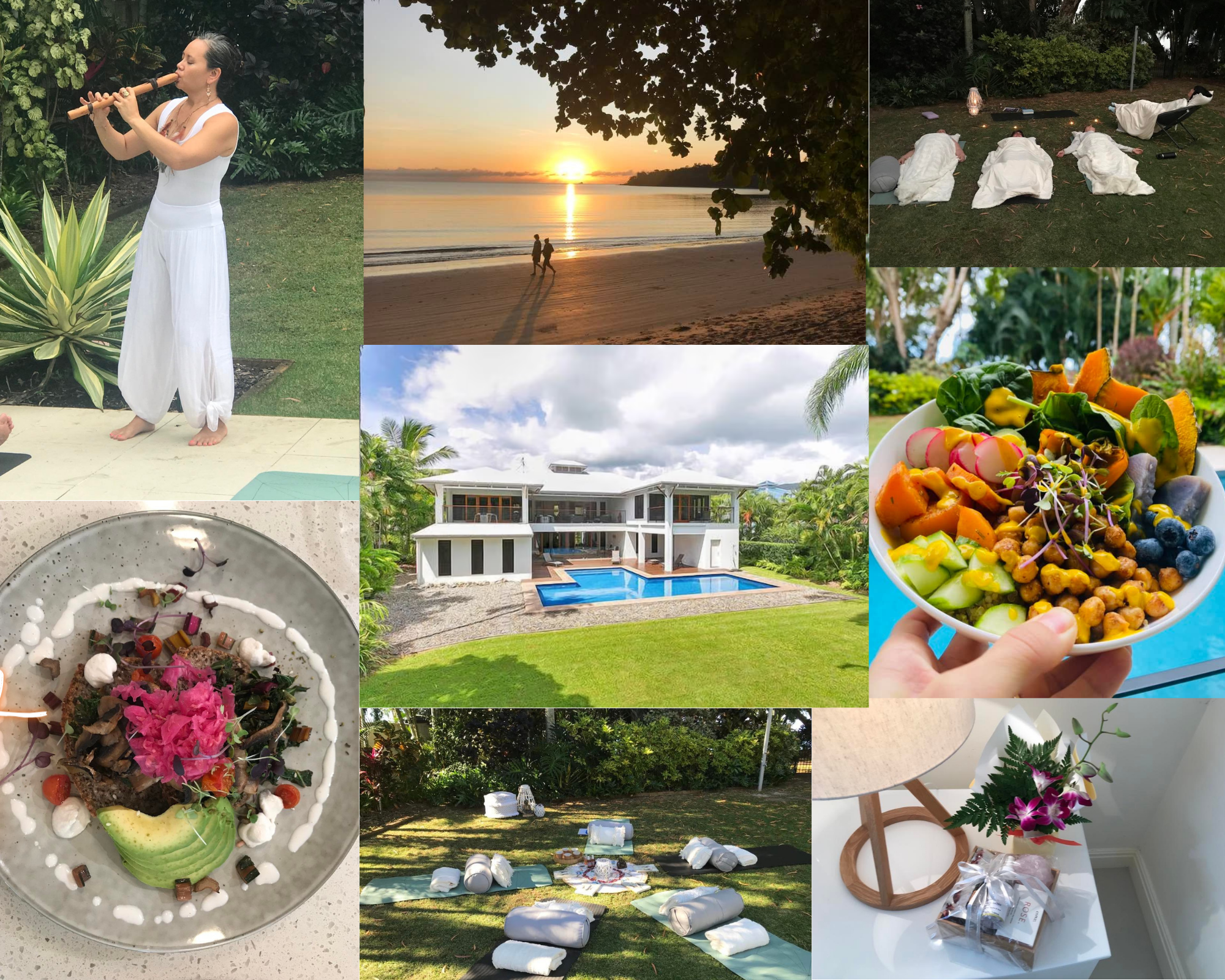 As women we often spend too much time putting other people and other things first.
By midlife the competing facets of career, work, relationships and family can leave you feeling exhausted, undervalued and like you never have quality time for yourself.
Over time this leads to burnout at exactly the time when you want to live your best life and thrive!
That's why The HER Rejuvenate Retreat has been birthed, to provide a peaceful pause for women in midlife and beyond to reconnect, rebalance and restore.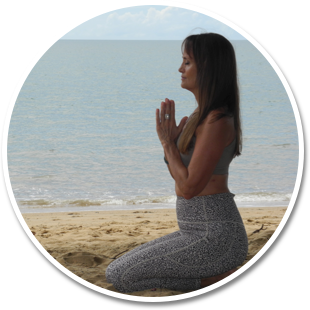 Through our retreat spaces we provide you with the opportunity to restore your inner vitality through the practice of connection, reflection and self care activities, to leave feeling empowered and at peace.
This is the perfect place for women in midlife and beyond who feel the need to re-energise. You have realised the importance of self-care and you're ready to create some time for yourself.
These are small intimate retreats in beautiful private properties.  It's our intention for you to spend four revitalizing nights and days to feel empowered, rebalanced and rejuvenated.
You will begin to feel the benefits of relaxation and self-nurturing practices from day one.
Life is much too precious to live in survival mode. By this stage of life, we've put in the hard yards and if we don't start acknowledging this ourselves, then no one will. It's time to realize our own personal importance as we age; it's only through adequate self care that we are able to continue to thrive in our 50's, 60's, 70's and beyond.
Make this your time for you and enjoy your own peaceful pause. We look forward to sharing your journey with you.
Our next retreat is is 2nd August to 6th August 2024 (Four days and Four nights) in a large beachfront home on peaceful Kewarra Beach, the Far Northern Tropics of Cairns, Australia.
The weather at this time of the year is divine; mid twenty degrees (celsius) during the day and dropping a few degrees at night.
You will have plenty of time to chill, walk on the beach, hang out by the pool and you will have full use of all house facilities where there are plenty of peaceful break out places. You can choose to participate in any or all activities available, these are all included in the price:
Welcome Ceremony and Sacred Cacao Journey
Yoga, Qigong or Taichi daily
Pranayama (breath work) and meditation daily
Two Short Personal Development Workshops with Deb
A Short Creativity Workshop
Breakfast, Lunch, Afternoon Tea and Dinner (all cooked by our amazing in-house cook Iulia)
Beverages – Water, Keffir, Herbal Teas, Tea and Coffee
Closing Intention Setting Ceremony and Sacred Cacao Journey
Little surprise gifts from me
We will have the use of a large beachfront home with space for eight women and there is a choice of rooms (all prices are in Australian Dollars, please remember to convert to your own currency):
Master King with double ensuite, balcony with pool and water views – AUD$3,800
King with ensuite, overlooking pool and beachfront AUD$3,500
King with ensuite, overlooking side garden AUD$3,200
Single bed sharing with one other in twin room, share main bathroom AUD$2,700
Single bed sharing with one other in bunk room, share main bathroom AUD$2,700
Single bed sharing with one other in bunk room with ensuite AUD$2,900
Payment is by full upfront or you can put down a deposit and pay the remainder through a payment plan to suit you.
If you would like to book your place while rooms are still available, you have questions or would like more information, please book a quick 15 minute call to chat.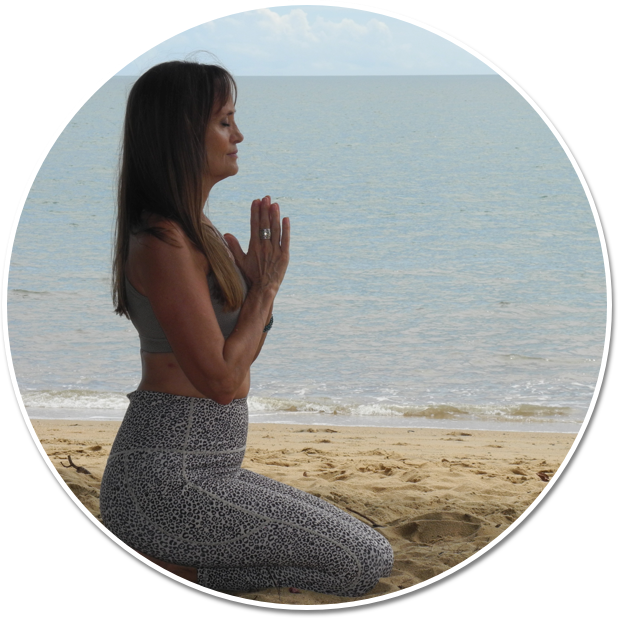 Ease Your Flow Yoga Triyoga Courses
Ageing is a privilege denied to so many. To be alive in this phase of life is a gift.
But if you want to thrive you need to look after the vehicle you've been blessed with. Not just physically, but mentally and emotionally too.
Do you notice little aches and pains that you never had before?
Would you like to feel stronger and more flexible, increasing your vitality as you age beautifully?
Have you previously practiced yoga or are you a beginner?
TriYoga is a wonderful gentle practice, which is a Hatha style of yoga.
In our Ease Your Flow courses, we practice the basics of TriYoga, perfect for beginners or for students wanting to improve your practice.
You will learn simple hip openers and beautiful wave like spinal movements that build strength and flexibility in both body and mind.
Even more than this you will learn how to match your practice with the phases of the moon guiding you to feel more energized and experience more ease and flow in your life.
There is a selection of 4,5 and 7 week courses. In person if you live in Cairns and online from other parts of the country or world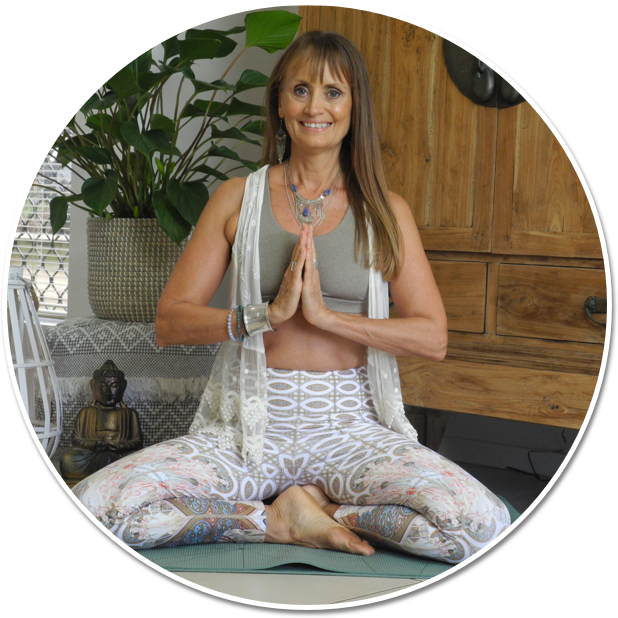 Private one to one TriYoga classes are also available either in person in Cairns or online. This enables you to have classes at a time that suits you, receiving personal attention and guidance.