Women Reinventing Midlife Club
Have you reached a stage in your life
where you're wondering what's next?
Has your confidence dropped and you'd give anything to be motivated and feel like you're thriving?
Have you spent your life putting everyone and everything else first and you're beginning to think that the best part of life is behind you?
Well, guess what!
Believe or not, you are still growing and the most incredible part of life is yet to come.
But I've spoken to so many women who feel the way you do!
That's why I'm building this global membership for evolving women just like you who are ready to thrive in midlife and beyond.
The Women Reinventing MidLife Club provides you with the support, tools and resources to transition midlife and beyond feeling visible, vibrant and confident, with continuous growth.
Enabling you freedom to live the life you want and deserve.
This community is perfect for you if you are not ready to let life pass you by. You want to be making the most out of life.
When you join the club, you will find: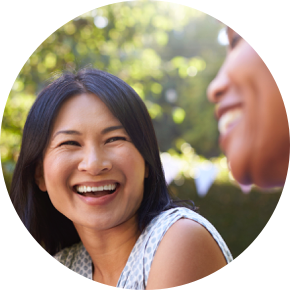 Support in a community of likeminded women
Build confidence as you make new friends and build relationships. Helping you move from feeling like you are just going through the motions to a life of continuous growth.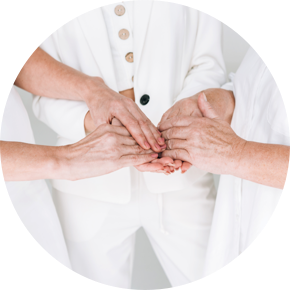 A sense of belonging
Feel like you are part of something positive and empowering. Gain freedom to be your true self and experience growth together as the fulfilling and holistic adventure it is so you can feel vibrant and thrive in your next chapter.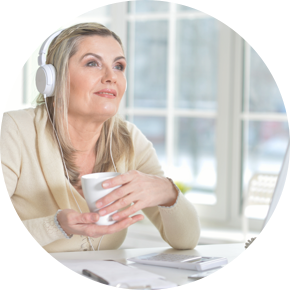 Practical resources, tools and simple steps to suit your needs and wants
Assists you to experience your own personal journey of sustainable growth and learning. Enabling you to have clarity of purpose and direction no matter what phase of life you are in.
Membership is monthly or annually and by invitation or application only
Book your 15 minute no charge application call to see if this membership is the best community for you.
We build this club around you and what you want and need.
The membership currently includes:
1 x 90 minute group coaching call per month.
1 x extra class or mini course per month.
4 x Quarterly Goals and Planning Master Classes.
Your Success Planner 2022, 12 month Printable PDF Version including 12 Tutorial Videos.
Access to all recordings from past classes and webinars.
Access to all past and future summit interviews (currently there are 65+ interviews in the summit library covering all aspects of life, career and business).
Access to all past and future meditation recordings (currently there are 40+ recordings in our meditation library).
 Club discounts on my other programs and retreats.
Plus there are always more goodies coming such as guest presenters on health and wellness, sex and relationships, menopause, career growth, business, divorce, retirement, finance and lots more.
Comments from one of our beautiful ladies in the membership
"Deb is a wonderful facilitator/ enabler/ teacher. She provides two sessions each month which include a formal master class and coaching session. She often provides a workbook for the master class which we receive before the class and opportunity to start thinking about the topic before the class. The group has also become a very safe place to discuss and share ideas, challenges and provides much support. I really value the experiences from the other like minded members in the group and I feel a very special bond with all the members despite never having met any of them in person! I am so pleased and happy to be a member of the group. It has really helped me on my ongoing journey of self discovery and transition and has helped me break some of my old behavioural patterns and given me a much more positive mindset and energy for this chapter of my life. Deb is truly inspiring and her commitment to the group shines through making us all feel special where everyone's opinion is valued and respected."